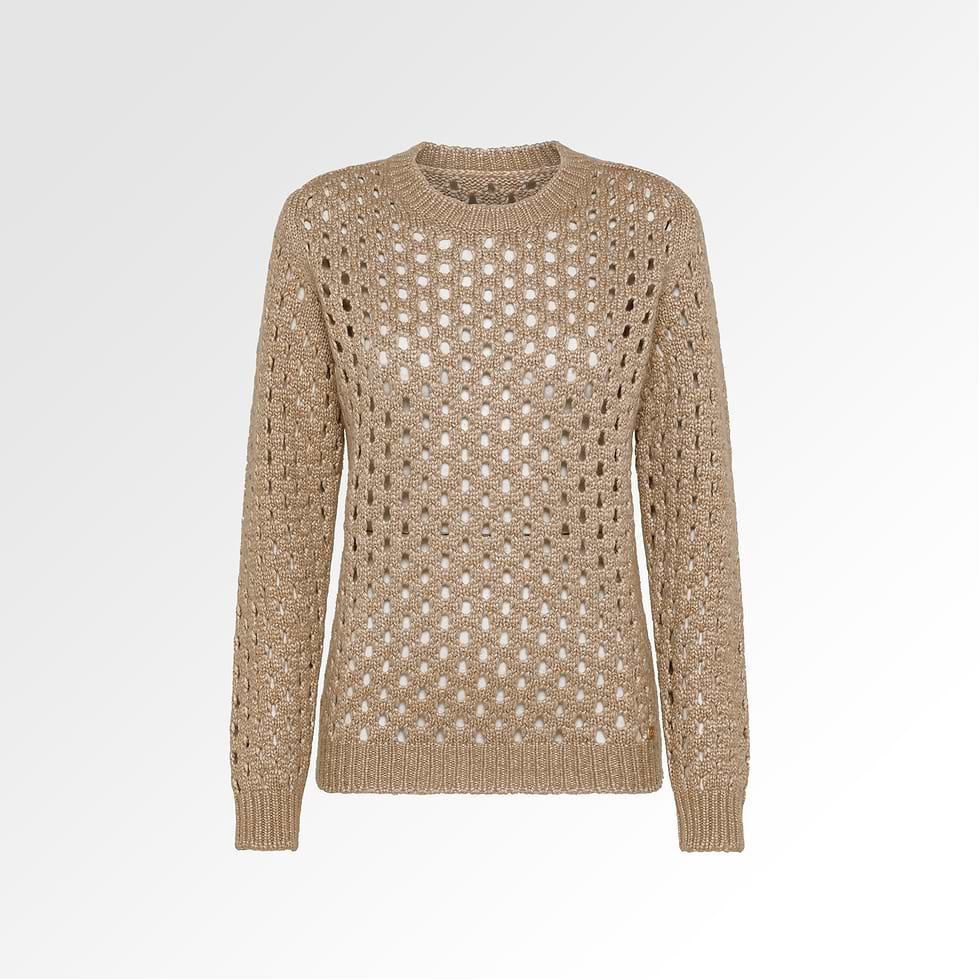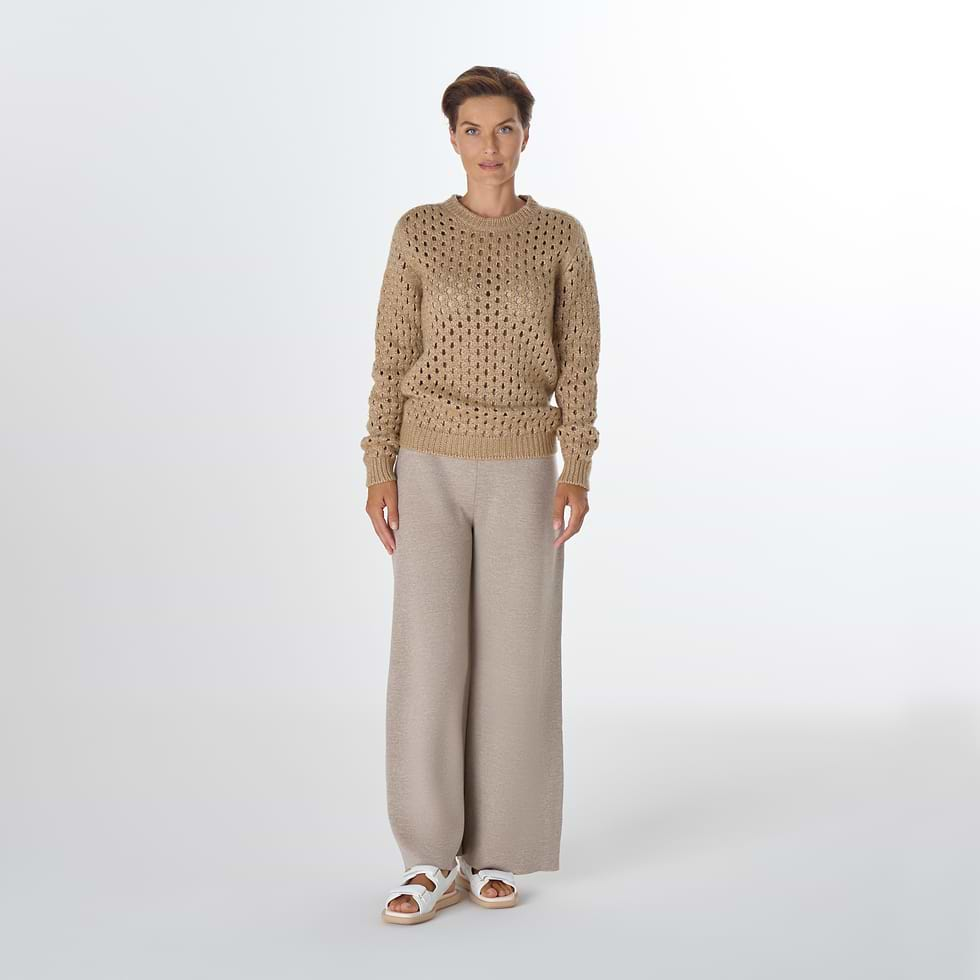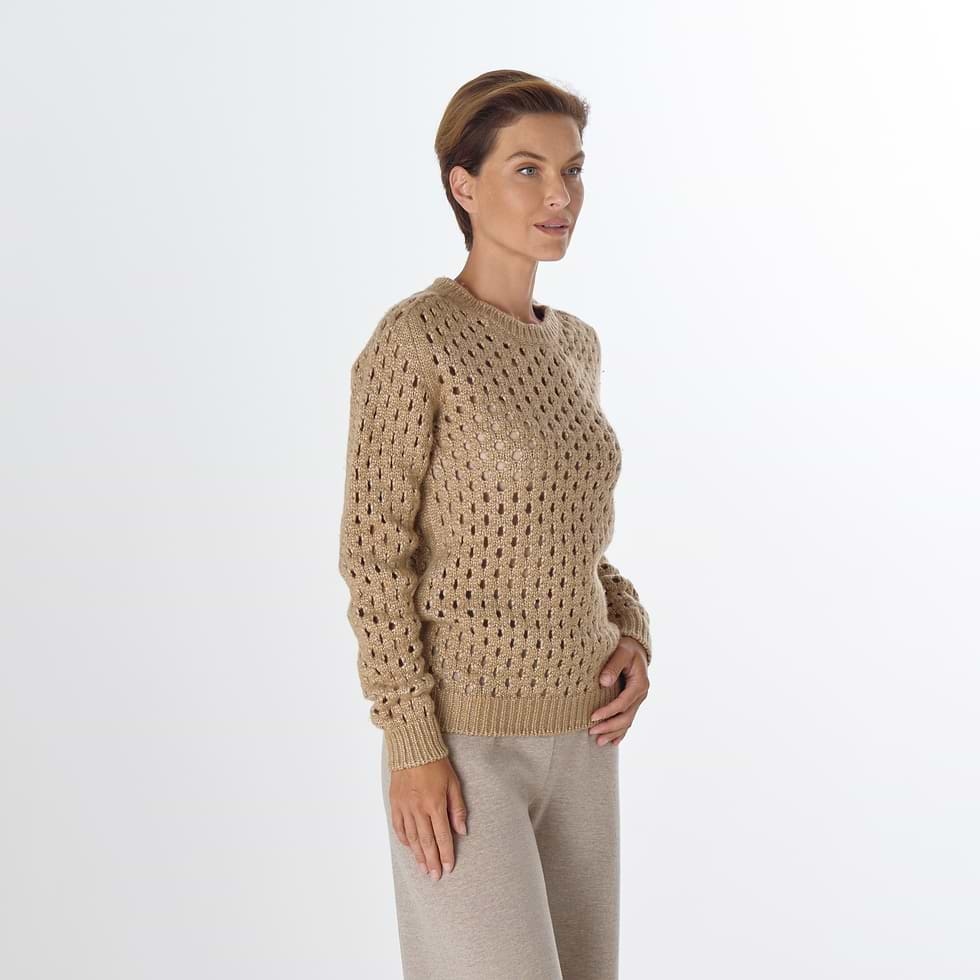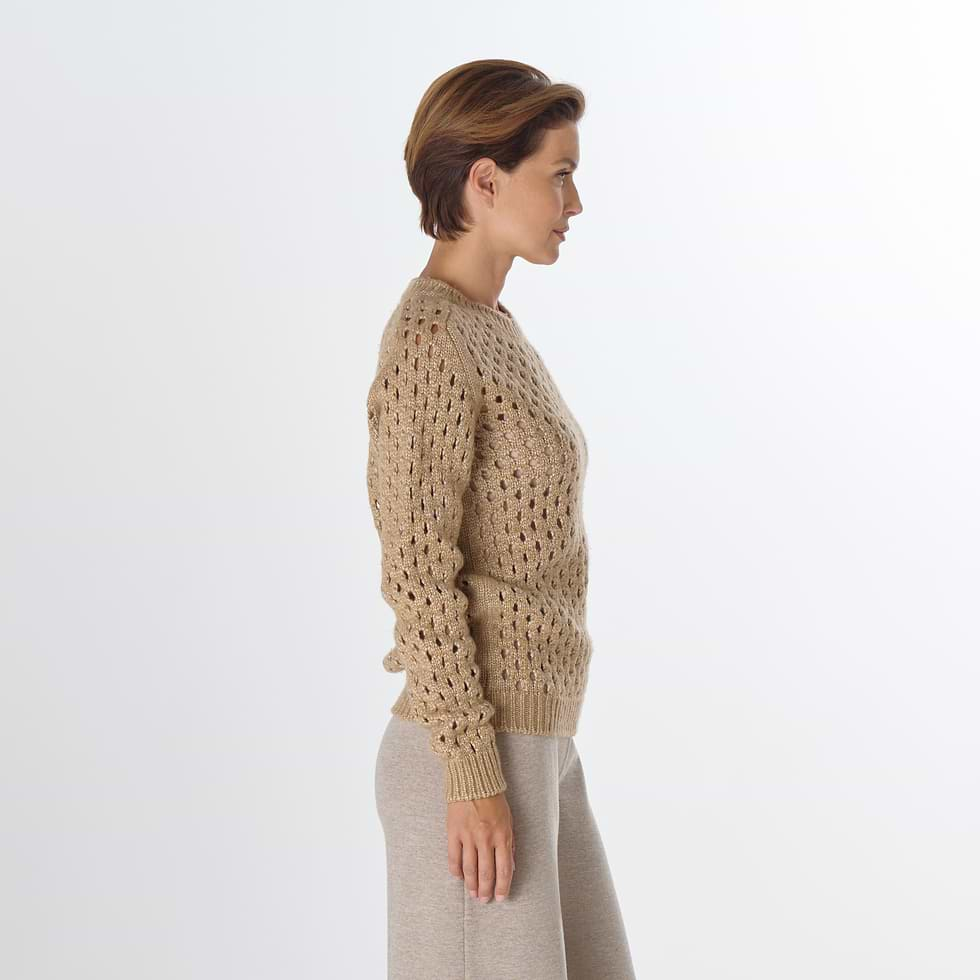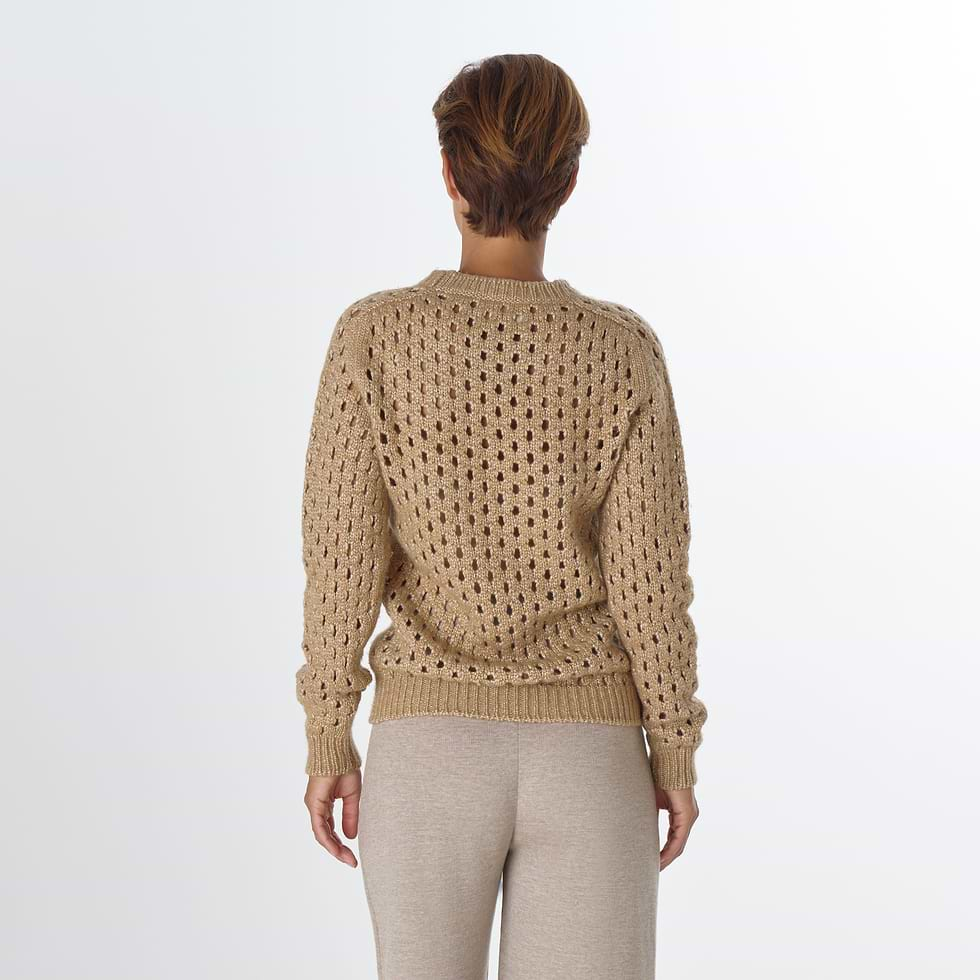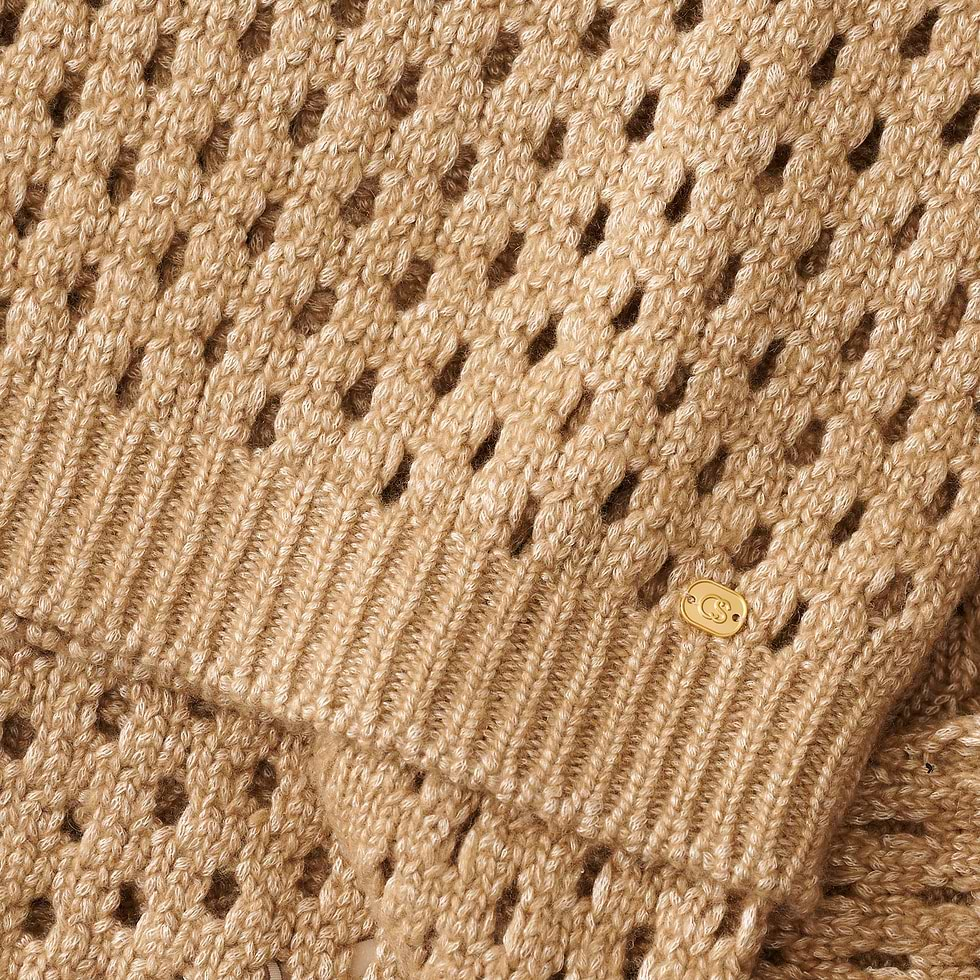 Shiny cashmere, silk
This piece is the perfect way to make your look unique and interesting while remaining comfortable. The Shiny Sweater has our hearts with its particular detailing and added shine. It feels very soft and gentle on the skin while being breathable and light. Remarkably soft, because of its unique blend of fabrics, it will adapt to your body temperature, leaving you feeling comfortable and graceful in almost any weather. Wear it with a pair of fitted pants or even jeans and complete the look with a loafer.
Description
Product Details
traceability QR code available
Highlights
· our sustainable choice is a blend of cashmere and silk from Cariaggi
· unique breathable textured pattern throughout the entire sweater
· 0 polyester, making it more breathable and preventing skin irritation.
· 100% biodegradable
Composition
54% cashmere, 46% silk
Washing Instructions
dry clean
Wearing
all-season
Size Gide
available sizes: S, M, L, XL, comfortable fit
model is 175 cm tall, wearing size S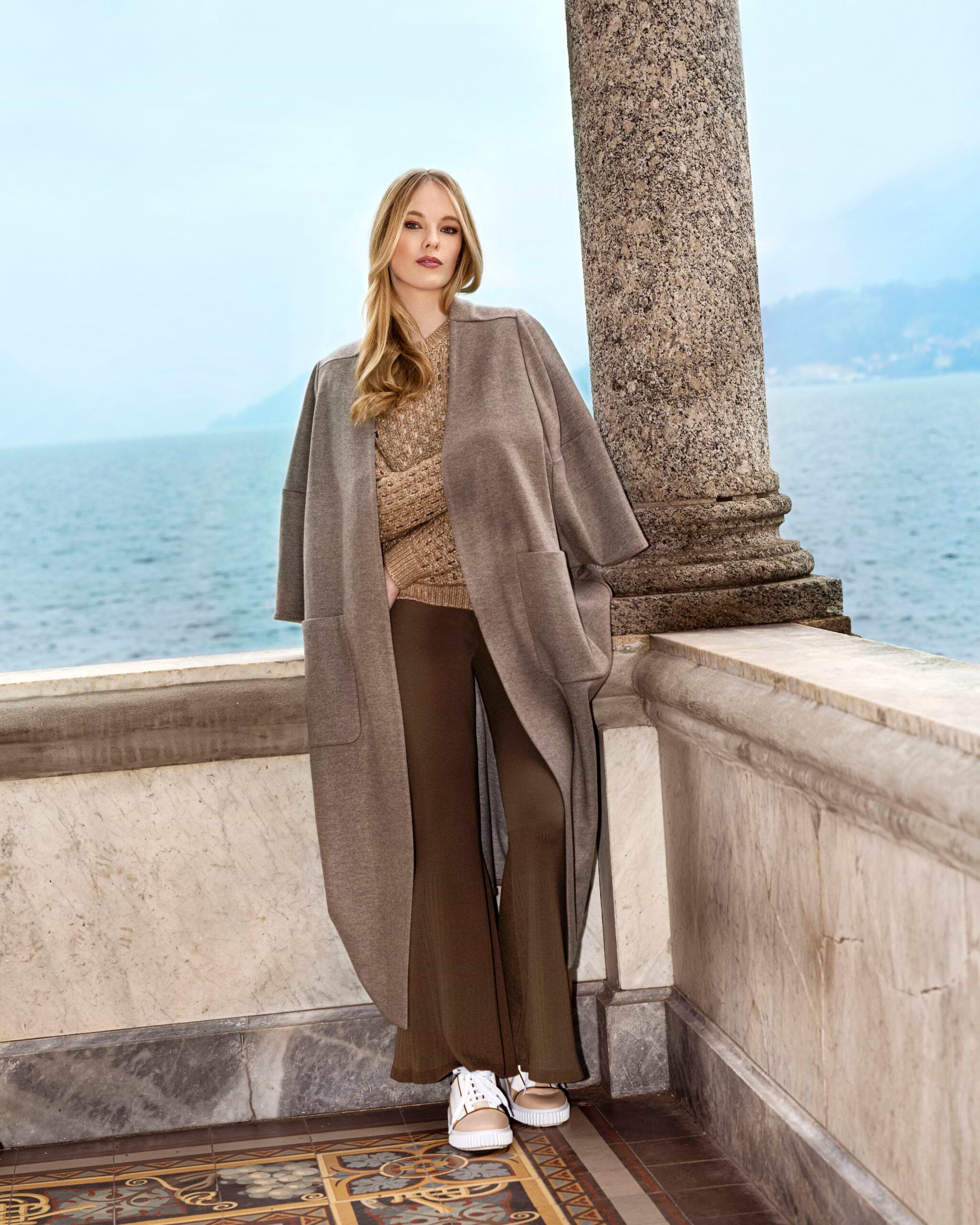 +
Ethereal vegan plant-based leather