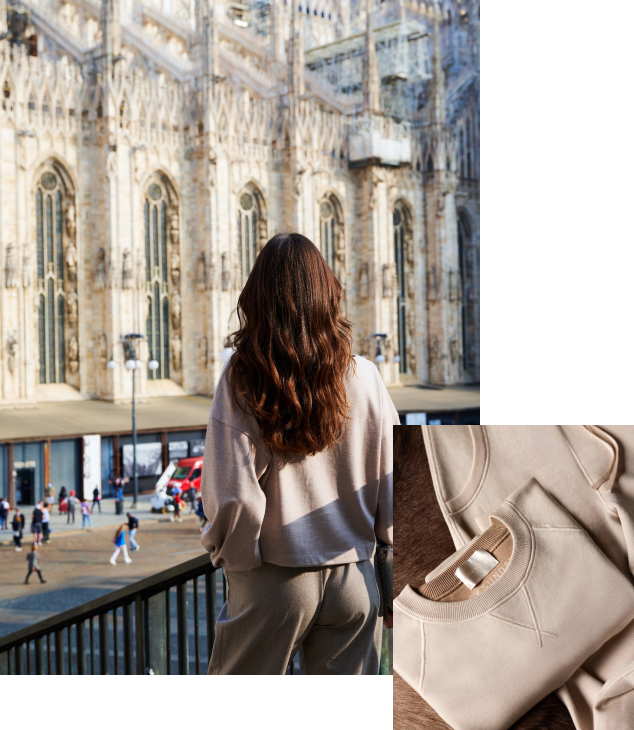 COSY SUNDAY BRAND philosophy
The philosophy behind our collection is to give sensitive skin a gentle touch through clothes, while never sacrificing details, luxury, and authenticity.
In an era of fast, fleeting fashion and machine-automated designs, COSY SUNDAY dares to be more with our wholehearted dedication to skilled artisans, quality products, and beloved Italian influence, all empowered by a community of phenomenal, revolutionary women around the world.

Rooted in essential Lake Como style, COSY SUNDAY opens the doors to a new generation of luxury for the modern woman seeking style, comfort, sustainability, and of course, something luxurious enough to satiate their desire for a little "me time".

We understand and aim to promote the importance of self-love, taking time for oneself's well-being, and recharging. The lifestyle of a modern woman is more strenuous than ever, and through our clothing we wanted to create safe heaven, where you can bask in soft fabrics and elegant designs, to relax and take care of yourself.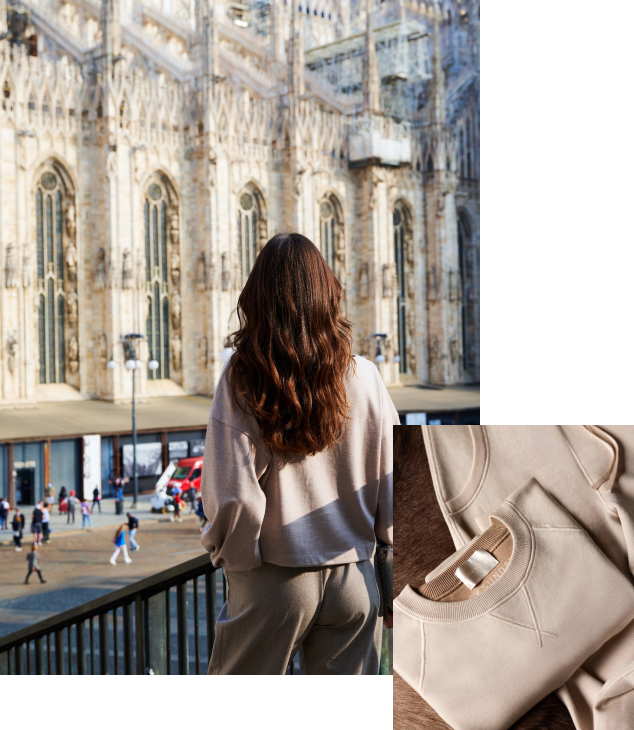 100% ethically made in Italy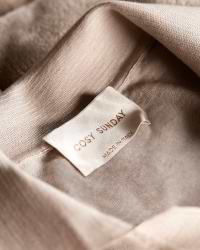 COSY SUNDAY is dedicated to crafting luxurious, ethically made Italian fashion from delicate fabrics. We provide modern individuals with a gentle touch, offering a haven of tactile-wellness, all while promoting transparency and sustainability.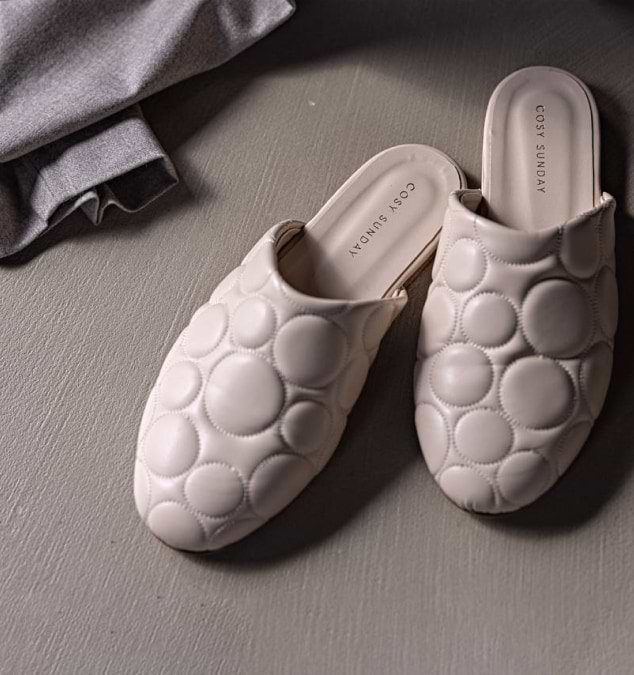 New generation of clients
COSY SUNDAY aspires to cultivate a community of conscious individuals who both inspire us and are inspired by us. Our aim is to connect with a new generation of customers who share our values, creating a world where comfort, sustainability, elegance, and heritage coexist harmoniously.
TRANSPARENCY
ARTISAN QUALITY
COMFORT AND ITALIAN STYLE
SUSTAINABILITY
COMMUNITY
TRANSPARENCY
Our choice to be a sustainable business was materialised by verifying where our fabrics originate, how they are made, and how our clothes are manufactured. This means that we have nothing to hide, in fact, we are happy to share this information with you. We think this level of transparency should become the industry standard – you deserve to know where your clothes come from! Just scan the QR code on the tag of your garment to find out the fabric type and certifications, the story behind it, and many other interesting details.
ARTISAN QUALITY
COMFORT AND ITALIAN STYLE
SUSTAINABILITY
COMMUNITY